Upcoming Meetings
October 18th, 2013
Next Blue Ribbon Panel Meeting
October 18th, 2013
---
Key Documents
---
Fact Sheet
Abridged Logic Model
Latest Logic Model Version
February 2010
November 2009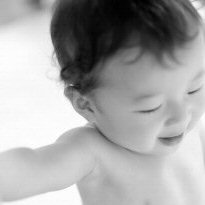 Friday, January 25th, 2013
Friday, November 16th, 2012
March of Dimes Special Event: Wednesday, November 7th, 2012
Annual Perinatal Conference for Health Professionals
Friday, September 21st, 2012
Friday, June 29th, 2012

KDHE Center for Health Equity: Voices for Health Equity Project
The SIDS Network of Kansas was recognized as a project winner.
Watch their video "Community Baby Showers".
Friday, January 27th, 2012
Friday, November 18th, 2011

State Level Analysis: Perinatal Periods of Risk - Updated 03/05/12
March of Dimes Special Event: Thursday, November 17th, 2011
Prematurity Conference
Friday, September 30th, 2011
Note: Some past meetings and meeting materials have been moved
to the Past Meetings page.
---
---
Child Health Advisory Committee Copyright © 2022